Created in 2005 Quantum NLP has served thousands of students and clients on four continents in classroom settings, and millions of Asian students in professional online platforms. And it all started with a vision that it's possible to help humanity raise their consciousness by embracing the principles of the Law of Attraction. All of our efforts are geared towards increasing our students and clients awareness about their proactive participation in creating their life journey.
We started small by offering free seminars and workshops on the topics of Neuro-Linguistic Programming and the Law of Attraction in Salt Lake City, Utah, USA, a series that quickly grew in popularity and attracted a solid following. At the same time Christiane's first book "Thought into Manifestation" was published as an audiobook, followed by four more books in the next six years.
In 2008 Christiane received her purpose calling by being invited to teach in the ICF Coaching Certification Training in Shanghai, China, which has turned into a very successful ten year run of regular business visits, serving coaching clients, businesses and institutes, including a guest lecturer spot at the Peking University in Beijing, China.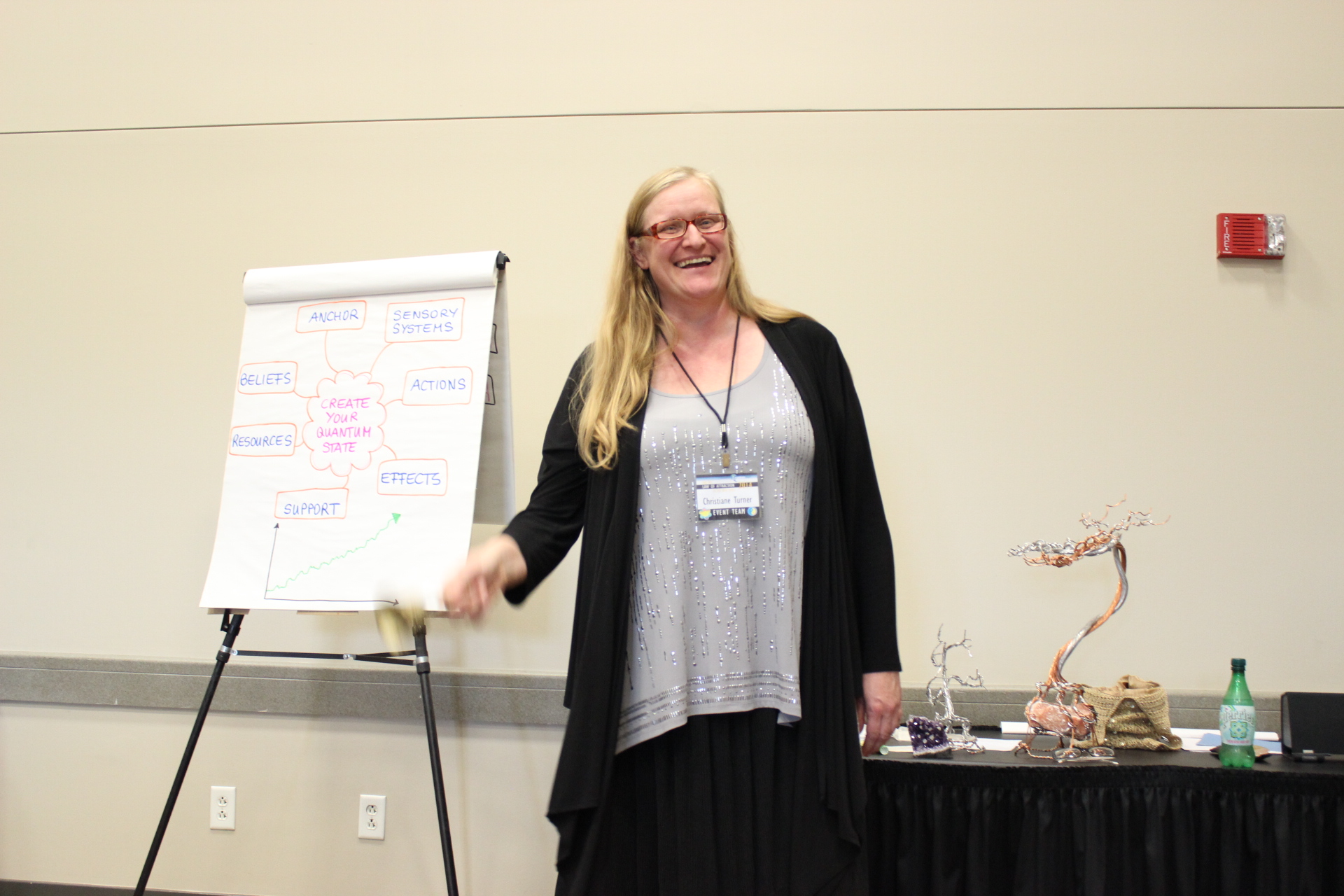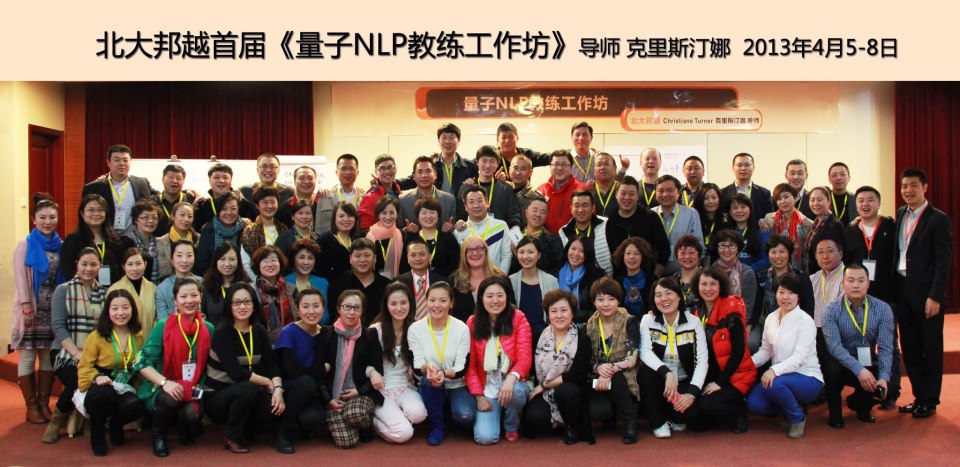 In the meantime demand for a Quantum NLP Certification Training became evident in the USA, and we officially had our first group training in 2009. Just recently we started a partnership with our longtime friend and collaborator Lynn Gordon, an accomplished Therapist and Mental Health professional from Wyoming, who has been part of the Salt Lake NLP Community since the 1990s.
Throughout the years we have facilitated thousands of coaching hours and have held hundreds of workshops and trainings for private clients and organizations, always pushing the threshold on teaching our students the most empowering skills and resources possible.
Social media has added a new dimension to being able to spread our message, and by now we run three online groups, offering resources to the global Law of Attraction community, our alumni, and the "Goddess Reboot" brand.
We are very grateful to every person who has contributed to the spreading of Quantum NLP and the Law of Attraction.